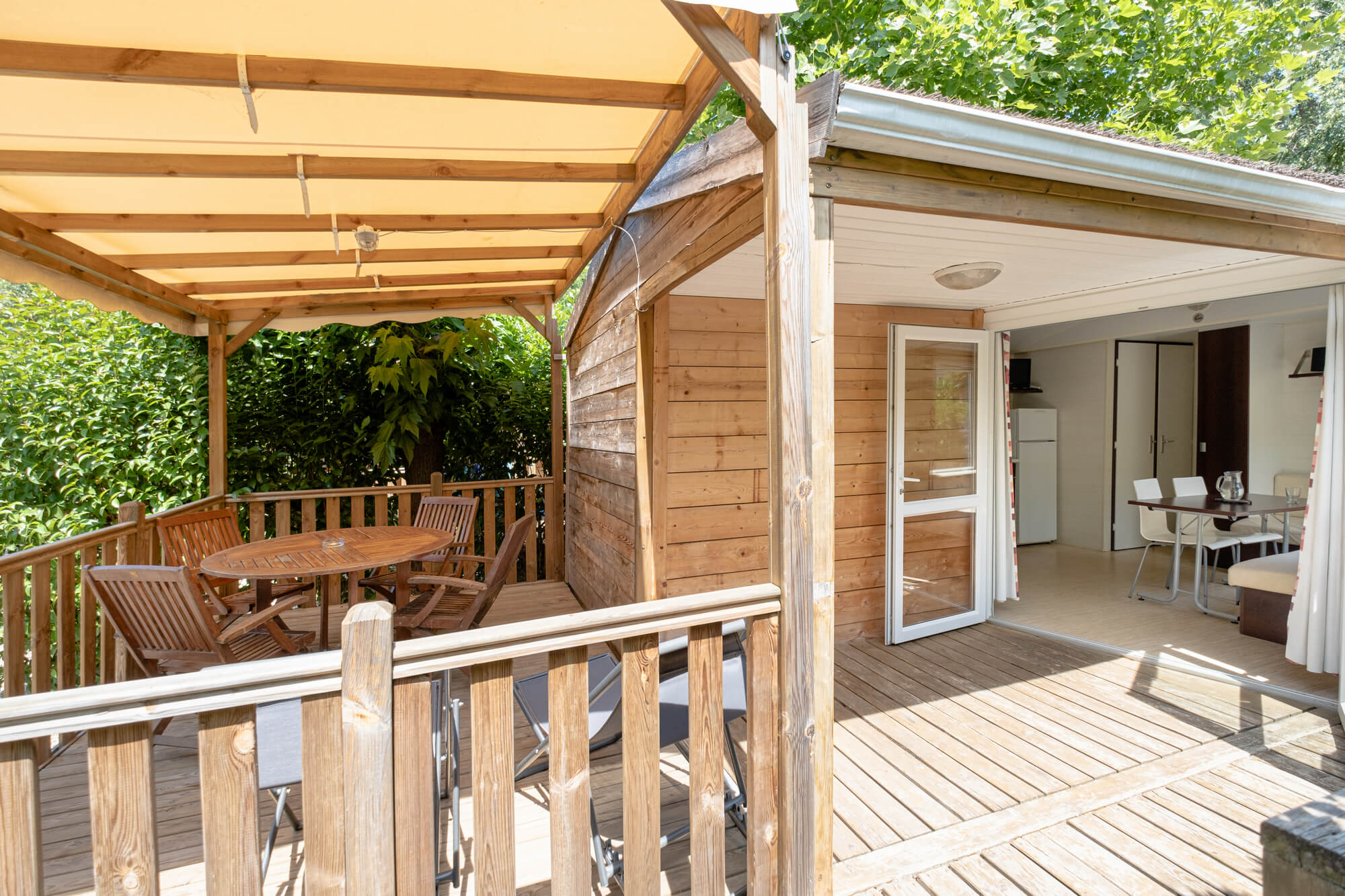 Mobile home rental | Auribeau-sur-Siagne
Enjoy the comfort of our mobile homes while appreciating the charm of the camping Parc des Monges : an ideal setting for your relaxing holidays in the countryside and close to Cannes, Grasse and Pégomas.

We have mobil homes with one to three bedrooms on emplacements separated by hedges of laurel or mimosas. They are all equipped with reversible air-conditioning, television, a shower room with separate toilet, outdoor furniture and a parking space next to or near your mobile home.
Auribeau-sur-Siagne, Alpes-Maritimes (06)
special offers | discounts
Stays from the opening of the camp until the end of June and from the middle of September until the closing of the camping
10% discount for a minimum 7 nights booking
+65 Years old : for a 2 week reservation we offer the third week free (less expensive week)
Stays from the end of June until the middle of September
Until the 20th February, enjoy a 5% discount when paying the deposit within 2 weeks
Enjoy a total of 10% discount if the balance is paid before the 20th February
Special monthly price in April, May , June and September, up to discounts of 30%
Offers can not be combined.