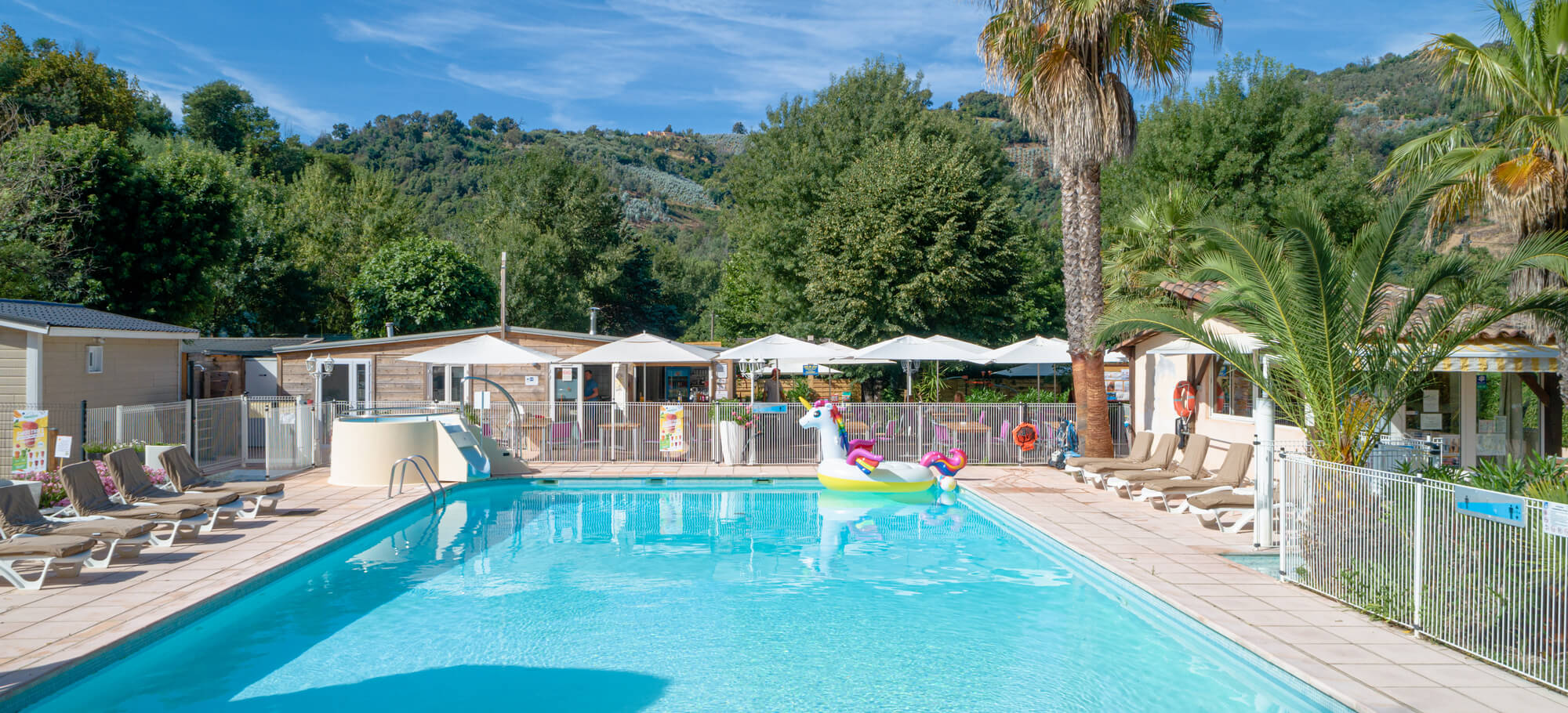 Parc des Monges | Camping in Auribeau-sur-Siagne
a picturesque landscape between Cannes and Grasse
Situated at the foot of the picturesque village of Auribeau-sur-Siagne, the camping, Parc des Monges, on the French Riviera, offers you calm in flourishing surroundings along the Siagne river. Close to Cannes and its boardwalk, neighbouring the famous perfumeries of Grasse and not far from the magnificent Gorges de Verdon, this camping possesses all of the assets for successful holidays.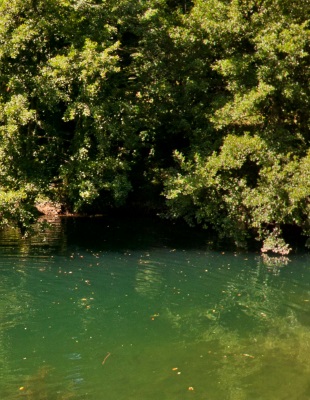 charming camping | on the riverside
Alpes-Maritimes (06)
Camping open from the 6th April until the 29th September 2019
On the river and at 15 minutes to the seaside, this camping surrounded by nature in the Cannes countryside, welcomes you with a friendly and familiar atmosphere on one of the 55 plots in the shade or in the sun shine.
You can relax by the side of its large, heated swimming pool (18m x 10m) and in the jacuzzi, or even have a drink on the terrace of the snack-bar which is found just beside them. Fishing, table tennis, table soccer, boulodrome and children's playground are there to entertain both young and old.
For external visits, a bus stop is located just outside the camping which allows you to easily access Cannes, Grasse or Pégomas.
on site
heated swimming pool
jacuzzi
on the riverside
Tranquility
snack bar
brochure
Cannes Film Festival
contact
Tel : +33 (0)4 93 60 91 71
Camping le Parc des Monges
635 Chemin du Gabre
06810 Auribeau sur Siagne
accommodations
Office hours
out of season
sun. - fri.9h à 12h30 - 15h30 à 19h
sam.9h à 20h
in summer
sun. - fri.9h à 12h30 - 16h30 à 20h
sam.9h à 20h
useful information
heated swimming pool
jacuzzi
on the riverside
poolside sun loungers
snack bar
ice creams
bread shop
Wifi for a fee
Bicycle rentals
Laundries
bowling
table tennis
fishing
Playing area
baby paddling pool
games
farmers' market
shopping center in Pégomas
Marineland in Antibes
Aquasplash
Le Pré des Pitchouns
Village des fous
Funcity
Parc des lutins
local wine tasting
Nice Airport
Gorges of Verdon (our Grand Canyon)
Iles de Lérins
Gold islands: Port-Cros, Porquerolles
Cannes
Juan les pins
Nice
Monaco
Saint-Tropez
perfumeries of Grasse
Lac de saint Cassien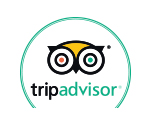 Certificate of Excellence 2018
reviews on Google
Zsanett Novelinka - 6 months ago
" Beautiful camping, very calm and clean with a great pool. Suitable for families with kids. Also great snack bar with the best pizza around. Stuff is really friendly and helpful.. Prices are very good as well! Great, small camping with family atmosphere👍 "
Simon Longhurst - 3 months ago
" Small friendly site, clean and well equipped. Calling it a snack bar does not do it justice, the food is superb and available all day. "
Status Epilepticus - a year ago
" Great camping! Everything is clean, staff is really friendly and the location is perfect! Within 20 minutes you are in Cannes 35 minutes Antibes. Auribeau is a beautiful village to visit. "